IMPACT INVESTING WITH LISA GREEN HALL
September 27, 2018 / Q&A / Blog
Lisa Green Hall is an industry pioneer at the forefront of place-based Impact Investing, serving as a Senior Fellow at both Georgetown University's Beeck Center and Case Foundation. Taking on what she has learned from DC's investing market, Ms. Hall recently joined City First Bank's Board of Directors, where she provides strategic counsel, guidance, and oversight of the Bank.
This week, Ms. Hall sat down with us to share her experience as an impact investor in the District. Read on for her take on "opportunity zones," necessary twitter accounts, and more.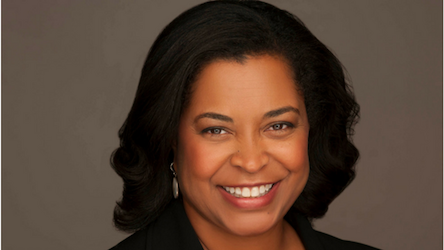 What does impact investing look like in DC?

In the District impact investing comes in many shapes and sizes including debt
investments in affordable housing and equity investments in small businesses, that intentionally generates social benefit that can be measured.
Why are "opportunity zones" a hot topic for impact investors?
The Opportunity Zone tax incentives have brought new and exciting attention to community development. Philanthropic investors, community developers, and local government are anticipating that this innovative economic opportunity will make place based investments that spur neighborhood revitalization in distressed communities of Washington DC. There is a critical role for Community
Development Financial Institutions (CDFA) to play in how the Opportunity Zone marketplace develops. CDFI Companies such as City First Bank, have been doing business in these neighborhoods for decades and are trusted intermediaries with longstanding relationships and deep knowledge of our community's needs.
Your favorite person to follow on Twitter and why?
I am a big fan of @RDFoxworth who is the Executive Director at BALLE (Business Alliance for Local Living Economies) which has a mission to create local economies that work for all. Rodney is always outspoken and constructive in discussing power dynamics and biases in business. He is a standard bearer for issues around racial equality and justice. Also, I would be remiss if I didn't mention @JeanCase and @SonalRShah who are such inspiring leaders in the field of impact investing.
Which business person, living or past, would you most like to dine with? And what one question would you ask?
I would be honored to have dinner with Madeline Albright and talk with her about the role of the banking sector in international relations and financial security for low-income individuals.
What's one thing you can't live a day without?
A hug from my daughter.