"The Future of Impact Investing is Local"
City First Foundation presented the first of three distinct events featuring front-line experts and change-makers across our community sharing their unique insights and lessons learned as we collectively pave the way to social and economic equity. 
 Learned how mission driven institutions and individuals are leveraging capital to accelerate community and economic development by growing small businesses and nonprofits. All of which create jobs, support social mobility and reduce disparities for individuals and families. We explored the challenges and opportunities in achieving equity through local impact investing with the public, private, nonprofit and philanthropic communities.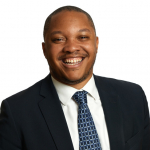 Business Alliance for Local Living Economies
Rodney's career has focused on social entrepreneurship, philanthropy, impact investing, and economic development. Most recently, he founded Invested Impact, a consulting firm and intermediary, to help individuals and institutions better invest in promising ideas and social change leaders and enterprises. The firm has advised and partnered with numerous organizations, including the Annie E. Casey Foundation, Aspen Institute, Greater Washington Community Foundation, and T. Rowe Price. The firm's most visible project has been Ours To Own Baltimore, in partnership with Calvert Foundation and Humanim, which has raised more than $5-million in social impact investment from Baltimore investors. Foxworth also cofounded Impact Hub Baltimore, a coworking space for social entrepreneurs. Previously, Foxworth worked at BMe, a national leadership network of African-American men developed by the John S. and James L. Knight Foundation in partnership with Open Society Foundations, and at Job Opportunities Task Force, an advocacy organization and think tank focused on workforce development issues affecting low-wealth communities.
A 2016 BALLE Local Economy Fellow, Rodney is an established thought leader on impact investing, philanthropy, equity, and entrepreneurship and has appeared on main-stages including SOCAP, TEDx, Council on Foundations, and Brookings Institution, and is widely published, including a chapter in the New York Times bestseller Reach: 40 Black Men Speak on Living, Leading, and Succeeding, edited by Ben Jealous.
Hope Federal Credit Union
For more than three decades, Bill Bynum has worked to advance economic opportunity for disenfranchised populations. He began his professional career in North Carolina by helping to establish Self-Help, a pioneer in the development finance industry, and later built nationally recognized programs at the NC Rural Economic Development Center. In 1994, Bill moved to Mississippi to become the founding CEO of the Enterprise Corporation of the Delta, and in 1995 organized Hope Community Credit Union.
Today, HOPE (Hope Enterprise Corporation, Hope Credit Union and Hope Policy Institute), is a family of organizations that provides financial services; leverages private, public and philanthropic resources; and engages in policy analysis to fulfill its mission of strengthening communities, building assets, and improving lives in economically distressed parts of Alabama, Arkansas, Louisiana, Mississippi and Tennessee. Since 1994, HOPE has generated more than $2 billion in financing that has benefitted more than one million people in of the nation's most impoverished regions.
Bynum serves on the boards of the Aspen Institute, NAACP Legal Defense Fund, Prosperity Now, William Winter Institute for Racial Reconciliation and is a member of the US Partnership on Mobility from Poverty. Bill previously chaired the Treasury Department's Community Development Advisory Board and the Consumer Financial Protection Bureau Consumer Advisory Board. A recipient of the University of North Carolina Distinguished Alumnus Award, Bynum's honors include the John P. McNulty Prize (Aspen Global Leadership Network), Ned Gramlich Award for Responsible Finance (Opportunity Finance Network), National Entrepreneur of the Year (Ernst & Young/Kauffman Foundation), Rural Hero Award (National Rural Assembly), Pete Crear Lifetime Achievement Award (African American Credit Union Coalition) and Annie Vamper Helping Hands Award (National Federation of Community Development Credit Unions).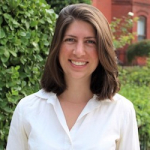 Global Impact Investing Network
Rachel Bass is a Manager, Research at the GIIN (Global Impact Investing Network). In this role, she executes and disseminates research on a wide range of impact investing topics, including impact measurement and management, financial performance, and the landscape of the market, among other topics. Prior to the GIIN, Rachel was a Research Officer at AMK, a Cambodian microfinance institution, focused on social performance and market research. She graduated from Johns Hopkins University with a B.A. in International Studies and the Fletcher School of Tufts University with a Master's in International Business.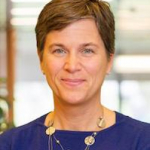 Kresge Foundation
Kimberlee works closely with the foundation's program directors and officers to make capital and financing available to organizations working on key, strategic priorities of the foundation. She identifies capital gaps and then structures loans, loan guarantees, and alternative financing through banks, community development financial institutions and specialized lenders to meet specific project needs.
Prior to joining Kresge in 2009, Kimberlee worked at Maryland-based Enterprise Community Investment, a real estate investment services company for affordable housing and community development. From 2000 to 2007, she served as vice president of the firm's investment management division and closed on $1 billion in equity investments in affordable housing projects. Later, as vice president of national equity initiatives, she led business development efforts for the company's debt and equity products. Kimberlee was appointed a White House Fellow by President Clinton and served at the Small Business Administration. Previously, she led a Habitat for Humanity start-up affiliate and worked at a shelter for homeless women and children in Washington.
A graduate of Hood College in Maryland, she earned a master's degree in organizational development at Marymount University in Virginia.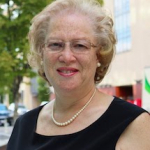 Venture Philanthropy Partners
Carol Thompson Cole is President and CEO of Venture Philanthropy Partners (VPP), a philanthropic investment organization that makes the future brighter for young people living in Greater Washington by tackling the largest barriers to their success and forging partnerships that bring the expertise, passion and reach necessary to achieve life-changing results.
Under Cole's leadership for the past 10 years, VPP aligns resources and actions to strengthen nonprofits to serve more youth. VPP's philanthropy uses its convening power to work across sectors to create systemic change to help more young people succeed in school and gain the skills and confidence to attend college or start their career.
Prior to VPP, Cole served in a wide range of leadership and management roles in both the public and private sectors. She served as Special Advisor to President Clinton on the District of Columbia and Executive Director of the DC Inter-Agency Task Force. Prior to serving in the Clinton administration, she was the Vice President for Government and Environmental Affairs at RJR Nabisco. Cole spent 12 years holding major management and staff positions in DC government, most notably as the only woman appointed as City Administrator.
She is a member of numerous boards, including the Raise DC Leadership Council, the Greater Washington Advisory Board of SunTrust, the Kaiser Permanente Regional Advisory Board, the Federal City Council, and the Board of Trustees of Friendship Public Charter School. She also serves as a Lifetime Trustee of the Urban Institute. Cole has been recognized for her outstanding leadership and dedication to the region through service in government, business and the social sector.
Cole earned a B.A. from Smith College, a master's in public administration from the Robert F. Wagner School of Public Service at New York University, and attended the Senior Executives in State and Local Government Program at Harvard University.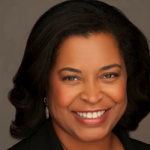 Case Foundation & Georgetown University
Senior Fellow, Case Foundation, Georgetown University – Beeck Center
Lisa Hall is a Senior Fellow at Georgetown University at the Beeck Center, which engages global leaders to drive social change at scale. In collaboration with the Beeck Center, Lisa recently joined Case Foundation as a Senior Fellow where she leads the organization's impact investing activities. At the Beeck Center Lisa leads work on Opportunity Zones and at Case Foundation, she focuses on long-term efforts to drive more capital into impact investing. Lisa previously served as Managing Director at Anthos Asset Management, headquartered in Amsterdam, the Netherlands where she was based for three years. Prior to her tenure at Anthos, she was CEO and President of Calvert Impact Capital (formerly Calvert Foundation) a pioneer in impact investing.  Lisa also served in the Clinton Administration as a policy advisory at the National Economic Council and worked on the creation of the New Markets Investment Tax Credit. She is a graduate of Leadership Greater Washington. Lisa earned an MBA from Harvard Business School and a BS in Economics from the University of Pennsylvania.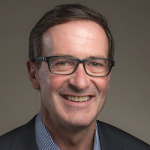 The Greater Washington Community Foundation
Bruce McNamer has served as the President and CEO of the Community Foundation for the Greater Washington Community Foundation. Previously, he served as the Head of Global Philanthropy and CEO of the JPMorgan Chase Foundation. McNamer also served for nine years as the President and CEO of TechnoServe, a nonprofit organization that works with people in the developing world to build competitive farms, businesses, and industries. He grew the organization's annual revenues from $15 million to $75 million and drove its expansion to operations in 30 countries in Africa, Latin America, and India. Before joining TechnoServe, McNamer was a senior executive and founder in technology startups, an investment banker at Morgan Stanley, and a management consultant at McKinsey & Company.
McNamer was also a White House Fellow at the National Economic Council, is a member of the Council on Foreign Relations, and served as a Peace Corps volunteer in Paraguay. Bruce received bachelor's degree from Harvard University and a J.D./M.B.A. from Stanford Uni