"The Future of Affordable Housing Investment"
The 2018 Affordable Housing Impact Forum offered a rare workshop style opportunity to learn from and network with leaders of sustainable, responsible community development. Hear technical information from affordable housing experts in nonprofit development, government, and financiers who are driving new approaches, policy development, and funding that impacts housing availability and affordability, especially East of the River.
City First specializes in working with small emerging developers, as well as financing projects with established developers. We have a strong track record of successful partnerships with both local and federal government agencies to leverage opportunities and access to the capital needed to finance development in low-to-moderate income neighborhoods. This panel also taught more about Opportunity Zones, "the next big thing in community development," aimed at driving long-term private capital into distressed communities.
AWARDS BREAKFAST RECEPTION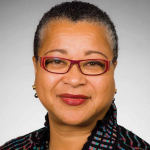 Leftwich, LLC
The Honorable Marie C. Johns has been a leader in business, civic and government service for more than 30 years. Throughout her career, she has focused her community service in the areas of education and economic development. She has held senior positions in the telecommunications industry, including retiring as President of Verizon Washington. One of her on-going efforts to leverage corporate resources for greater community good was the SEEDS program (Students Educated for Economic Development Success).
In 2009, Marie was nominated by President Barack Obama to serve as Deputy Administrator of the U.S. Small Business Administration (SBA). She created the SBA's Council on Underserved Communities. She had the privilege of serving as the initial chair of the President's Interagency Task Force on Veterans Small Business Development. Currently Marie serves as Managing Member of Leftwich, LLC in addition to maintaining her role as Founder and President of L&L Consulting. She is a member of the Greater Washington Business Hall of Fame and one of Washingtonian Magazine's "100 Most Powerful Women." In addition to being founding chair of the Washington DC Technology Council, she has served as a board member, president or chair of the DC Chamber of Commerce, the Federal City Council, the Greater Washington Board of Trade, the Economic Club of Washington, Leadership Greater Washington, and the International Women's Forum of Washington DC.
She is a member of the Board of Trustees of Howard University, serves as Chair of the Academic Excellence committee, and was the first chair of the Howard University Middle School of Mathematics and Science. She has served on the board of Howard University Hospital, and on the national board of Girl Scouts USA. Currently, Marie serves as an Ambassador for the Department of Energy's "Minorities in Energy" initiative Additionally, Marie serves on the Dean's Council of the School of Public and Environmental Affairs at Indiana University, the Federal City Council and she is a Director of City First Bank of D.C. and Hager Sharp.
COFFEE AND CONVERSATION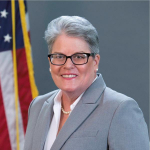 DHCD
Polly Donaldson has served as the Director of the DC Department of Housing and Community Development (DHCD) since January 2, 2015. As Director, she manages an operating budget of over $250 million to preserve and produce rental and homeownership opportunities for District residents while leading the charge of revitalizing underserved neighborhoods.
Her nonprofit career spans over 27 years, with senior management experience in homelessness, affordable housing and international community development. Prior to joining DHCD, Donaldson served as the Executive Director of the Transitional Housing Corporation (THC) for over 10 years and THC Affordable Housing, Inc., since its founding in June 2005.
Donaldson served on the DC Interagency Council on Homelessness in 2009 and was re-appointed in 2013. She is the former board president of the Coalition for Nonprofit Housing and Economic Development. In 2012, she also served on the Comprehensive Housing Strategy Task Force. In 2014, Mayor-elect Muriel Bowser named Donaldson as the co-chair of the Transition Team's Affordable Housing Committee. Donaldson served as the chair of Mayor Bowser's Affordable Housing Preservation Strike Force. Donaldson has lived in the Mt. Pleasant neighborhood in Ward 1 for over 24 years.
DATA PRESENTATION
DC Fiscal Policy Institute
Ed has led the work of the DC Fiscal Policy Institute since its inception in 2001. Under his leadership, DCFPI has become the primary source of independent information on the DC budget and one of the most influential policy organizations focused on the District. Lazere is recognized as a leading expert on the District's budget and tax system, and he is looked to as a resource on a number of policy issues such as affordable housing and welfare-to-work programs.
Ed's work at the DC Fiscal Policy Institute has received numerous honors, including awards from Bread for the City, the Legal Aid Society of the District of Columbia, the DC Employment Justice Center, the DC Primary Care Association, the Center for Nonprofit Advancement, DC Jobs With Justice, and the Healthy Families/Thriving Communities Collaborative Council. He is cited frequently in the media, including the Washington Post, the Washington Business Journal, WAMU, WTOP, and numerous blogs.
Panel: Affordable Housing Developers and Financing Deals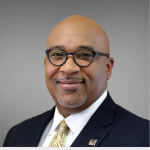 City First Bank
Carl L. Hairston is responsible for the strategic direction and on-going execution of business development activities for City First Bank.  Most recently, Hairston was Regional Vice President having overseen the growth of M&T's National Capital Business & Professional Banking Group where he successfully led the lending and servicing team spanning Washington DC;  Prince George's County, MD; Arlington, Alexandria and McLean, VA encompassing twenty four branches. Mr. Hairston has been formally credit-trained, and has over 26 years of financial services experience holding various banking roles at M&T Bank, Fleet Bank (now Bank of America), Fleet Community Development Corporation, KeyBank, NA, and Empire of America Federal Savings Bank. Mr. Hairston is Board Chair of the DC Chamber of Commerce and a Board Member of CultureCapital.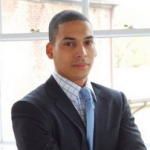 DC Housing Finance Agency/HIP Program
Christopher Miller is the Senior Director for Housing Investments at the DC Housing Finance Agency. He is responsible for the Agency's innovative initiatives and investments in the creation of affordable for-sale housing in the District.
Prior to joining DCHFA, Mr. Miller was a Senior Analyst at Fannie Mae, where he worked on strategic projects and transactions across the multifamily, single family, risk, and capital markets divisions of the company. 
Mr. Miller received a BBA from the George Washington University, as well as an MBA from the Yale School of Management. He is an active member of the Urban Land Institute and a member of ULI's Washington Housing Initiatives Council.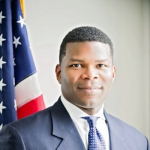 District of Columbia Housing Authority
Tyrone Garrett is the current Executive Director of the District of Columbia Housing Authority. On a national scope, Mr. Garrett sits on the Corporate Board of Directors for the Housing Authority Insurance Group (HAI Group),   Board of Trustees for the Public Housing Authority Directors Association (PHADA) and National Organization of African Americans in Housing. He has given numerous presentations on Public Private Partnerships, Corporate Governance, Leveraging Funding for Redevelopment, and the "New Reality of Public Housing" throughout the nation. On behalf of Rutgers University he is an adjunct instructor for the Principles of Redevelopment training course at the Edward J. Bloustein School of Planning and Public Policy. He is the former Vice Chairman for the Federal Home Loan Bank of New York (FHLBNY) Affordable Housing Advisory Board.
Congressional Capital, LLC
Mr. Athey is a long time Washington, D.C. area resident. In January of 2011, Mr. Athey observed the Washington, D.C. area emerging from the latest downturn, as he saw demand for quality residential housing increasing, he observed a clear shortage of capital in the market for the acquisition and development of residential real estate. Mr. Athey formed Congressional Capital to provide the numerous excellent area developers with access to the capital necessary to provide quality housing to the many potential homeowners desiring to live in the Washington, D.C. area.
In 2006, Mr. Athey left Reed Smith, LLP to focus on the management of his family real estate assets and to work as a Washington, D.C. area advisor to a large real estate private equity fund. In 2008, Mr. Athey joined Webster Book, LLP, where he was a trial lawyer with a particular focus on real estate litigation and federal court litigation. While practicing law at Webster Book, LLP, Mr. Athey managed his family real estate assets and managed Capital Properties, Inc.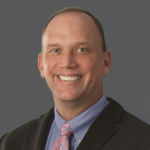 Jubilee Housing Washington DC
Jim Knight has led Jubilee Housing as its Executive Director since 2002, fighting to preserve affordable homes around Adams Morgan. As a response to the rapidly gentrifying neighborhood, he has innovated complex financing packages to make affordable housing development financially sustainable in high-cost neighborhoods; most recently this led to the creation of the Justice Housing Fund, an investment fund which empowers a small non-profit to compete with for-profit developers for available properties.
In recognition of his expertise and experience, Jim was appointed to the Housing Production Trust Fund Advisory Board in 2016. He also serves on the board of the Coalition for Non-Profit Housing and Economic Development and co-chairs its housing committee. This year he was honored to be selected as a member of the Leadership Greater Washington Class of 2019.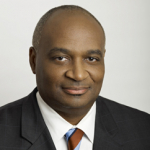 Federal Home Loan Bank of Atlanta
Arthur Fleming directs the Bank's community investment, economic development, and affordable housing products and services. Fleming has experience in a variety of financial services, legal, housing development, and academic roles. Before joining the Bank, Fleming was Chief Lending & Investment Officer for the Opportunity Finance Network, Inc., a national community development financial institution. He also served as the Senior Director for the Southeast Region and Director of Housing Finance for the Fannie Mae Foundation; the Senior Vice President, Managing Director of Housing Initiatives at GMAC; founder and Executive Director of the Community Financing Consortium, Inc.; and an attorney/senior associate for the FAU/FIU Joint Center for Environmental and Urban Problems. Fleming earned his undergraduate degree from Florida State University and a master's degree in Urban and Regional Planning and Juris Doctor from the University of Florida.
Optimizing Opportunity Zones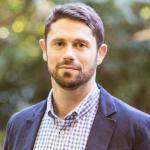 Fundrise
Ben is Co-Founder and CEO of Fundrise. Ben's responsibilities involve strategic partnerships, deal underwriting, real estate development, PR as well as setting the long-term strategy and goals for the company.
Ben has 18 years of experience in real estate and finance, and he has acquired, developed, and financed more than $500 million of property in his time as Managing Partner of WestMill Capital Partners and President of Western Development Corporation.
Ben also started US Nordic Ventures, a cross-Atlantic private equity and operating company. Ben has worked as an analyst for Lubert-Adler, a private equity real estate fund. Ben was part of the founding staff of Democracy Alliance, a progressive investment collaborative.
Open Forum: Douglass Community Land Trust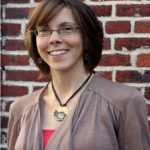 Douglass Community Land Trust
Ginger brings more than 25 years' experience working with a wide range of institutions and individuals working for affordable housing and equitable community development. As vice president and COO of CNHED, she engaged in all facets of the organization's policy, advocacy, and capacity building activities, in addition to leading fundraising and communications and providing operational oversight and support. Prior to CNHED, she worked for Enterprise Community Partners in Columbia, MD, as director of knowledge building. She also held leadership positions in two community development corporation coalitions, worked as an affordable housing real estate developer, and served in the Allegheny County Department of Economic Development. She holds a Master of Public Administration, Nonprofit Management and a Master of Social Work, Community Organizing, from the University of Pittsburgh. Rumph is also a former Peace Corps volunteer.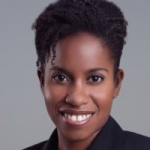 Douglass CLT Advisory Committee
Keiva Dennis is a Vice President and Relationship Manager in the Community Development Banking Group at PNC Bank where she covers the Greater Washington, DC market.  In this role, Ms. Dennis offers lending and investment products to mission-aligned organizations that support low- and moderate-income families and communities.  Prior to PNC Bank, Ms. Dennis worked at two community development financial institutions: Community Housing Capital and the National Housing Trust Community Development Fund.  Ms. Dennis has over 10 years of industry experience in opportunity finance and non-profit management.  Prior to joining the National Housing Trust, Ms. Dennis was an Assistant Vice President at Deutsche Bank in New York where she was responsible for managing innovative cash management products for clients in Europe, the Middle East, and Africa.
Public Private Partnerships: How it Works
CohnReznick
Alison Hickman advises clients on structuring and obtaining financing for developments involving leveraged financing and public/private partnerships as well as low-income housing tax credit underwriting, allocation and due diligence issues. Her clients range from Fortune 100 companies to single-asset entities.
She is also a past speaker at national and local real estate conferences including the National Leased Housing Association, National Housing & Rehabilitation Association and New York Housing Conference.