"The Future of Urban Resilience"
Persistent social, economic, and environmental inequality and increasingly unaffordable housing are some of the issues putting even our seemingly most prosperous cities and its people under chronic stress. Our cities are also under threat to experience more acute shocks, such as flooding and infrastructure failures. To prepare, the public and private sector will need to develop holistic solutions that enable our cities to thrive in the face of change.
We listened to public, private and nonprofit sector leaders who discussed how we can collectively accelerate DC's resiliency and the well-being of all its citizens by strengthening our socio-economic infrastructure.
Welcoming Remarks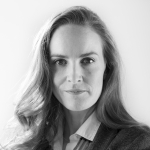 Co-founder and CEO
Kate Goodall is the Co-Founder and CEO of Halcyon, a non-profit dedicated to solving 21st century problems by providing space and access to emerging leaders in social entrepreneurship and the arts. Goodall continues to grow Halcyon's offerings with By The People, an international arts and innovation festival in partnership with the Smithsonian and numerous organizations throughout DC. In 2016, Goodall helped establish WE Capital, a consortium of leading businesswomen investing in and supporting women and women-led companies. Goodall has served as juror at national and international social entrepreneurship competitions, like the Creator Awards, and MIT Tech Review Innovator Europe & Latin America. She was listed as one of the Washington Business Journal's Power 100 and 40 Under 40, Washingtonian's 2017 Tech Titans, and Techweek 100 DC's Talent Cultivators. She has two sons who keep her on her toes.
DATA PRESENTATION
Urban Institute
Peter A. Tatian is a senior fellow at the Urban Institute and research director for Urban–Greater DC. He advises nonprofits on performance management and evaluation and heads Urban's work providing technical assistance on data collection and use to grantees of the US Department of Education's Promise Neighborhoods initiative.
Tatian directed the evaluation of the National Foreclosure Mitigation Counseling program, which has provided counseling services to more than 1 million troubled homeowners. He has also studied the impacts of public and supportive housing on neighborhoods and has worked on housing policy reform in eastern Europe and the former Soviet Union.
Panel: Strengthening the City Towards Resiliency
Menkiti Group
Bo Menkiti is the Founder and CEO of The Menkiti Group, a real estate company dedicated to transforming lives, careers, and communities through real estate. Mr. Menkiti also serves as CEO and is the Founding Partner of Keller Williams Capital Properties, (KWCP) a residential real estate brokerage managed by The Menkiti Group.
Prior to forming The Menkiti Group and KWCP, Mr. Menkiti served as Chief Operating Officer of College Summit, a national non-profit organization dedicated to increasing the college enrollment rate of low-income students. In this capacity, Mr. Menkiti oversaw the organization's successful growth into a multi-site national organization. Mr. Menkiti was elected as the 2013 President of the District of Columbia Association of Realtors and was appointed by the Mayor to the board of DC Water. Mr. Menkiti is also a trustee of the Federal City Council and serves on the boards of the Meyer Foundation, City First Bank, and Ryan Kerrigan's Blitz for the Better Foundation.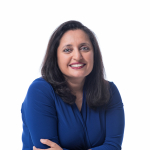 Beeck Center for Social Impact + Innovation
Sonal Shah is an economist and entrepreneur and has spent her career focused on economic policy and actionable innovation in the public and private sectors.  She is a global leader on social innovation policy including impact investing, data and technology for social good, and civic engagement through government, business, philanthropy and civil society. She has led policy innovations at the White House for President Obama and the Treasury Department for President Clinton.  Ms. Shah set up the central bank in Bosnia, worked post conflict reconstruction in Kosovo, and implemented poverty reduction strategies in Africa and financial crises in Asia and Latin America. In the private sector, she led technology for civic engagement and impact investing initiatives at Google, as the head of Global Development Initiatives and set up and ran the environmental strategy, including investing clean technologies at Goldman Sachs.  Ms. Shah serves on the board of the UBS Optimus Foundation, Case Foundation, Oxfam America, Non Profit Finance Fund, the Urban Alliance, and The Century Foundation. 
Urban Institute
Sarah Rosen Wartell is the third president of Urban, an economic and social science research and policy organization who believes in the power of evidence to improve lives and strengthen communities. During her tenure, Urban has articulated its strategy to "elevate the debate" by bringing more of its insights from research to federal, state, and local government and practice; becoming a leader in research communications and data visualization; and undertaking an ambitious program of business systems and technology modernization.
Ms. Wartell serves on the board of the Center for Law and Social Policy and on Bank of America's National Community Advisory Council.  She was deputy assistant to the president for economic policy and deputy director of the National Economic Council. At the US Department of Housing and Urban Development from 1993 to 1998, she advised the federal housing commissioner on housing finance, mortgage markets, and consumer protection. Later, she was a consultant to the bipartisan Millennial Housing Commission.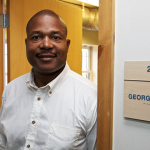 Bread for the City
George A. Jones has led Bread for the City's growth from a $1.2 million operation in 1996 to a $10.6 million operation in 2014. This growth included overseeing the development of a new center in Southeast DC in 2002, as well as the 11,000 square foot expansion of BFC's Northwest Center, which opened for service in December 2010.
In 2015, Georgetown University recognized Mr. Jones as a local leader working to solve some of the city's most pressing challenges and honored him with the John Thompson, Jr. Legacy of a Dream Award. Mr. Jones was appointed to the Access to Justice Commission and was also recently selected to be a member of one of Mayor-elect Muriel Bowser's transition committees on poverty and homelessness in DC. Mr. Jones currently serves as the DCPCA's Vice Chairman, is on the Boards for the Center for Nonprofit Advancement Board, and the Capital Area Food Bank. 
Living Cities
As Managing Director for Performance and Results, Dr. JaNay Queen aides Living Cities in its quest to close racial income and wealth gaps. In service of being an outcomes-oriented organization, Dr. Queen employs key principles from results-based accountability, racial equity and inclusion, collective impact and adaptive leadership methodologies to support Living Cities staff, board and network to achieve dramatically better results for low income people. Previously, Dr. Queen served as an Associate Director and she continues to coach city leaders to collaborate across sectors for powerful social justice results for people on the ground.
Dr. Queen has rich past experience working on outcomes for children and families in the public, private, and nonprofit sectors; as well as in academia, teaching Leadership in Public Policy. Her work has contributed to her passion for harnessing cross-sector collaboration to guide leaders of U.S. cities as they advocate for people who have been disproportionately left out and systematically denied of economic opportunity.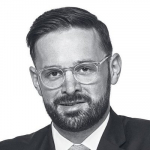 Office of the City Administrator
As DC's first Chief Resilience Officer, Bush leads citywide efforts to build resilience to shocks and stresses and oversee the development and implementation of a comprehensive Resilience Strategy. Bush has extensive experience building coalitions to design and execute award-winning resilience initiatives, including: Rebuild by Design, the National Disaster Resilience Competition, and the Multifamily Better Buildings Challenge. He previously led efforts at the U.S. Department of Housing and Urban Development to plan for the impact of climate change. Bush also served on President Obama's Hurricane Sandy Rebuilding Task Force and at the White House Council on Environmental Quality. He has also been both a Presidential Management Fellow and City of Chicago Mayoral Fellow. Bush is a widely recognized expert in urban resilience, climate change mitigation and adaptation, disaster recovery, affordable housing, and infrastructure. Bush holds a Masters of Urban Planning from the University of Michigan and a Bachelors of Arts in Business from Michigan State University.
AGENDA
As City First reflected upon 25 years of community investment, we honored visionary institutions and mission-driven mavericks who re-imagined a blighted city as a vibrant canvas for the future. These iconic partners helped to create a culture of accessible health, quality education, affordable housing, arts engagement and small business employment, for all, setting forth a foundation for urban resilience.
25th Anniversary Awards Reception