2013 Conference
THE RESURGENCE OF NEIGHBORHOODS: FUELING DC'S ECONOMIC GROWTH The Resurgence of Neighborhoods | Fueling DC's Economic Growth
On Thursday, November 7, 2013, City First Foundation and the City First Family of Companies held a one-day summit to examine the resurgence of DC's neighborhoods and how all communities might participate and focus on neighborhood economic development, lessons learned, and how other low income communities can grow while maintaining neighborhood character and its cultural and economic diversity.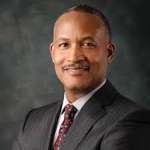 City First Bank of DC
Brian Argrett is the President and CEO of City First Bank of DC and City First Foundation. Mr.
Argrett joined City First Bank in 2011 bringing extensive expertise in financing companies in underserved communities with both debt and equity. He joined City First from Fulcrum Capital Group, an investment manager that he founded in Los Angeles. Fulcrum invests in lower middle-market companies through a private equity limited partnership and a federally licensed and regulated Small Business Investment Company.
Prior to joining Fulcrum's SBIC in 1992, Mr. Argrett was a transactional real estate attorney with the law firm of Pircher, Nichols & Meeks. Mr. Argrett has served as chair, director, or held observer rights on numerous Fulcrum portfolio company boards, as well as served on the boards of First Federal Financial Corporation, First Federal Bank of California, and Family Savings Bank. Active in the community, Mr. Argrett held leadership positions at the National Association of Investment Companies, the National Conference for Community and Justice, and was an elder at the Knox Presbyterian Church. Currently, Mr. Argrett serves as Vice Chairman of the Community Development Bankers Association.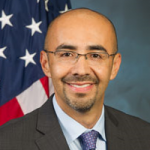 Latino Economic Development Center
Gustavo F. Velasquez serves as the Executive Director of the Latino Economic Development Center (LEDC). Velasquez joined LEDC in November 2013. Previously, Mr. Velasquez served as the Director of the District of Columbia's Office of Human Rights where he led enforcement of the DC Human Rights Act and managed investigations of human rights violations for seven years.
During his career in DC government, including three years as Director of DC's Office of Latino Affairs, Mr. Velasquez ensured that the rights of residents, workers and visitors to the Nation's capital were upheld.
Before his mayoral appointments in the DC government, Mr. Velasquez was Director of Operations and Director of the Division of Children, Youth and Families at Congreso de Latinos Unidos, the leading social service provider to Latinos in Philadelphia. In this capacity, he managed contracts and grants related to child welfare, wellness promotion, housing counseling, workforce development and financial literacy.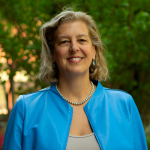 Urban Atlantic Development
Vicki Davis is responsible for the acquisition, planning, design, and implementation of all Urban Atlantic projects, as well as asset management of properties that the company owns. With over 25 years of experience in real estate development, she formerly served as Deputy Director of
the Maryland Housing Fund and Division of Credit Assurance. Her experience also includes portfolio management for MNC Financial-South Charles Realty and multifamily development for Trammell Crow Residential.
As President of Urban Atlantic Development, Ms. Davis has developed over $1.5 billion in real estate projects and asset managed over $4 billion in real estate investments. She has developed over 6,000 multifamily residential units and 600,000 commercial square feet for Urban Atlantic, including eight HOPE VI mixed-finance public housing redevelopment projects, as well as transit-
oriented mixed-use projects. She also is responsible for asset management of the investment portfolio for Mid-City Community CDE, Urban Atlantic's affiliate that deploys commercial redevelopment financing through the United State Treasury Department's New Markets Tax Credits program. Prior to joining Urban Atlantic, Ms. Davis served as Deputy Director of the
Maryland Housing Fund and the Department of Housing and Community Development's Division of Credit Assurance, where she managed the state's community development bond agency, overseeing a $3 billion loan portfolio.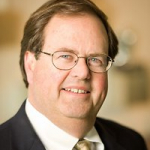 WCSmith
Chris Smith is the chairman and chief executive officer of WCSmith, a Washington, DC-based multidisciplinary real estate firm. The company has provided integrated real estate services to the Washington metropolitan area for four decades. In complement to its development and brokerage arms, the firm currently owns and/or manages a portfolio in excess of 10,000 units of residential real estate within the Washington metropolitan area.
Mr. Smith began his career with the firm in the construction group and worked in finance before launching the development arm of the business in the early 1980's. Under his direction, the company has become a District of Columbia industry leader in the rehabilitation and revitalization of challenged neighborhoods. While enhancing its portfolio of market rate housing, William C. Smith & Co. has concurrently focused on developing affordable multi-family communities and commercial properties.
With a lifelong commitment to community service, Chris Smith has fostered a culture within WCSmith of improving the quality of life for residents of the District. The company and its employees routinely volunteer time and resources to build playgrounds, beautify neighborhoods, and provide recreational opportunities for DC families. In 1997, Mr. Smith was instrumental in forming a non-profit organization, Building Bridges Across the River, to fundraise and develop a $27 million cultural arts, recreation and education facility, the Town Hall Education Arts & Recreation Campus (THEARC) in Southeast Washington. THEARC was honored by the Urban Land Institute with the 2007 Award of Excellence billion loan portfolio.
Citi Community Development
Diana Meyer is currently State Director of Community Development for Washington, DC and Virginia for Citibank, Ms. Meyer is responsible for providing grants, contributions, thought leadership and community services in support of Citi's priorities including financial education/capability, neighborhood revitalization, college access and completion as well as small business/microfinance. Significant efforts underway supported by Citi include the Small Business Policy Project, a broad-based collaboration among small businesses and stakeholders focused on improving the environment for small business success in the District of Columbia, and the Washington Grantmakers Affordable Housing Action Team that is working to raise the visibility of the affordable housing crisis in the greater Washington region and finding new tools for private investment in transit-oriented housing preservation.
Previously, Ms. Meyer was a senior director at Enterprise Community Partners where she managed a national program collaboration to connect low-income families in affordable housing to quality, asset building social services — to achieve housing stability and move families to self- sufficiency. In earlier positions at Enterprise, Ms. Meyer headed best practices research and evaluation efforts in a broad range of affordable housing and community development issues. While at Enterprise in the 1990s and 2000s, Ms. Meyer wrote and/or edited numerous best practices reports and publications.
Prior to her work at Enterprise, Ms. Meyer was an independent consultant to local governments, national associations and financial institutions on housing program design and implementation. She has also served as deputy director of the Northeast-Midwest Institute; housing lobbyist for the New York City; chief of research and policy development for the California Department of Housing and Community Development; director of Congressional and intergovernmental relations at HUD; and staff to Congressmen John F. Seiberling, Jr. and James A. Burke. Ms. Meyer is a graduate of Ohio State University.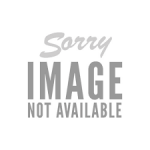 US Bancorp CDC
Ms. Vowell is Vice President and Business Development Officer for New Markets and Historic Tax Credit Investments. Since joining US Bancorp Community Development Corporation in 2005, she has been instrumental in originating and closing over $1.3 billion in Tax Credit investments for more than 175 projects. She currently oversees the origination of transactions in the East Coast and Southeast regions, and has helped provide funding for a diverse array of projects; from food banks and performing arts centers, to grocery stores and office space. Prior to joining USBCDC, Ms. Vowell worked with a private real estate developer, managing several redevelopment projects. She holds an M.B.A. from the Anderson School of Business at UCLA and a B.S. in Civil Engineering from Rensselaer Polytechnic Institute. Ms. Vowell began her career in the DC area as a Transportation Engineer and is the Treasurer of the DC Preservation League.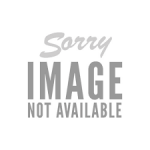 JP Morgan Chase – NMTC Group
En Jung Kim is Vice President of Community Development Banking – New Markets Tax Credit (NMTC) Group at Chase Bank where she is primarily responsible for the origination, deal structuring and closing of NMTC investments in the Eastern region. Since joining the Bank in 2008, she has executed $750 million in NMTC investments. She was one of three key members of the team to grow the NMTC business, by pursuing new business opportunities and managing key client relationships, primarily with Community Development Financial Institutions (CDFIs) and nonprofit organizations. She has been a speaker at a number of industry conferences.
Prior to joining the Bank, Ms. Kim was Acquisition Manager at National Equity Fund, Inc., where she supported the placement and management of NMTC activities of the Local Initiatives Support Corporation (LISC) since 2004. Established in 1979 by the Ford Foundation, LISC is a national nonprofit organization that provides grants and loans to support community development in low-income communities. Previously, she worked as an Associate in the Global Technology Group at the Investment Banking Division of Lehman Brothers where she performed valuation and financial analyses and participated in the execution of various types of transactions, including equity offerings and mergers and acquisitions. Additionally, she worked in Seoul, Korea, in the Global Financial Services Group at Lehman Brothers, to provide analytical support for advising Texas Pacific Group in its purchase of a major Korean bank.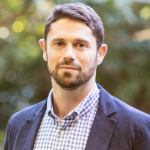 Westmill Capital
Benjamin Miller has acquired, developed, and financed approximately $1 billion of property in his time as managing partner of WestMill Capital Partners, a real estate development company focused on the Mid-Atlantic region, and as president of Western Development Corp., a large-scale retail developer in Washington, D.C. In addition, he is co-founder of US Nordic Ventures, a transatlantic green venture capital company. He has worked as an analyst for private equity real estate fund Lubert-Adler and was part of the founding staff of Democracy Alliance, a progressive investment collaborative. A graduate of the University of Pennsylvania, he sits on the boards of the non-profits Tumml and the National Center for Children and Families.
Mr. Miller is also the co-founder of Fundrise, an equity crowdfunding platform for local real estate, and its affiliate Popularise, a real estate crowdsourcing website. Mr. Miller helped create both companies to transform traditional commercial development by giving community members the power to participate and invest in local real estate.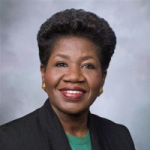 Lewis Real Estate Services
Freddie Lewis Archer is the founder and CEO of Lewis Real Estate Services. This minority- and woman-owned firm specializes in bringing retail companies to emerging markets in the Washington DC area. Lewis Real Estate Services arranges retail leases for national retailers in emerging urban market locations, pad sites and mixed-use buildings and also provides landlord/tenant representation and predevelopment counseling services.
Ms. Archer is a member of several high profile development teams that are working to redevelop neglected urban neighborhoods in Washington, including the Southwest Waterfront, the site of the old convention center, and several Hope VI developments that will incorporate retail space into former public housing sites. Lewis Real Estate Services is headquartered in a LIC. Ms. Archer is active in ICSC, (the International Council of Shopping Centers), where she formerly served as the Alliance Committee Co-Chairman for the Mid Atlantic; AAREP (African American Real Estate Professionals); and several other professional organizations. Ms. Archer is a graduate of Howard University with a Bachelor of Arts degree and studied Urban Planning at New York University's Graduate School of Public Administration.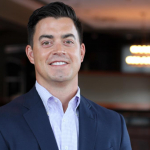 The JBG Companies
James Nozar is a Vice President at The JBG Companies, a real estate firm that has owned, managed, invested in and developed office, hotel, retail and residential projects in the Washington, D.C. metropolitan area for over fifty years. While at JBG, James has managed the entitlement and development of several residential, commercial and mixed-use projects throughout the Washington, DC metro area. His focus has been on urban multifamily and mixed-use redevelopments, where he has been extensively involved in the acquisition, design and overall vision for many of the firm's projects – particularly those in emerging submarkets such as the U Street corridor in D.C.
Prior to working with JBG, Mr. Nozar worked in Ernst & Young's Real Estate Advisory Services Group and at RCLCo, a real estate consulting firm. He holds a degree in Building Construction with a concentration in real estate development and Certificate in City Planning from the Georgia Institute of Technology.
U.S. Securities and Exchange Commission
Leila Bham serves as Special Counsel in the Office of Chief Counsel of the Division of Trading and Markets, at the U.S. Securities and Exchange Commission. She currently leads part of the team implementing Title III of the JOBS Act, which requires the SEC to issue rules to permit securities- based crowdfunding. Since joining the SEC in 2010, she has also advised on matters under the Dodd-Frank Wall Street Reform and Consumer Protection Act, and is a recipient of the SEC's Law and Policy Award. Before joining the SEC, Ms. Bham practiced law as an associate and senior associate at the law firm Freshfields Bruckhaus Deringer in London, England, where she advised on global capital raisings by issuers based in Europe, the Middle East, Asia and the Americas. She previously also provided legal counsel to the World Bank's Financial Market Integrity Unit.
Since 2010, Ms. Bham has served as Vice Chair of the Committee on Small and Emerging Business of the D.C. Bar's Corporation, Finance and Securities Law Section. She is qualified to practice in New York, the District of Columbia, England and Wales, and before the U.S. Supreme Court.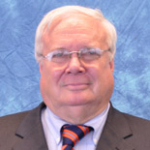 Office of the Chief Financial Officer
John Ross was named Senior Advisor and Director of the Office of Economic Development Finance in the Fall of 2003. In this capacity, he advises the Chief Financial Officer on all Tax Increment and PILOT financing projects entered into by the District. He has overseen the financing of three hotels, two mixed use developments, two theaters and one arena. He also develops financing packages for major public-private economic development projects including the recently completed baseball stadium and the Convention Center headquarters hotel.
Dr. Ross represents the Office of the Chief Financial Officer on the boards of Events DC and Destination DC. Before joining the District, Dr. Ross was Director of the Division of Economic Development and Public Finance for the U.S. Department of Housing and Urban Development. His responsibilities included directing the yearly National Urban Policy Report, designing and managing the urban and economic development research program for the Department, and advising the HUD Secretary and senior policy advisors on national urban issues. Dr. Ross has also taught economics and urban policy at Central Michigan, Virginia Tech, the University of Maryland and American University.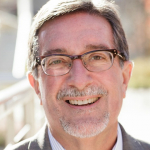 Capitol Riverfront BID
Mr. Stevens is the executive director of the Capitol Riverfront Business Improvement District (BID) in the SE waterfront area of Washington, DC – the city's most rapidly developing mixed- use riverfront neighborhood. The Capitol Riverfront is one of the largest riverfront redevelopment projects in the country and will contain over 36 million square feet of mixed-use, transit oriented development at build-out. He also helped coordinate the Center City Action Agenda 2007 & 2010 – a new strategic plan and framework to guide development and public investment in the center city neighborhoods of Washington, DC. From 2000-2006 he served as the President & CEO of the Washington, DC Economic Partnership and built that organization from a start-up to a full partner in the District's economic development initiatives.
For the past six years he has worked to achieve the vision of a vibrant waterfront community in the Capitol Riverfront – a high density, mixed-use TOD neighborhood that is a regional waterfront destination for Washington, DC. It is defined by its access to the river, parks and open spaces, transit access, and a high density mix of uses surrounding a Metro station. This 500-acre neighborhood just south of the U.S. Capitol complex builds upon its Navy Yard and maritime heritage while transforming over 60% of its land area through the construction of new office, residential, retail, hotel, and park uses. The Capitol Riverfront BID also provides a range of management services for the neighborhood including Clean & Safe Teams, business attraction efforts, strategic planning, transportation & access planning, management and maintenance of parks, and community building. The Capitol Riverfront neighborhood is a once in a generation opportunity to build a new city within the city on the Anacostia River that can serve as the new "front porch" for Washington, DC and a model of TOD planning.
Board of Governors of the Federal Reserve
Sandra Braunstein is the Director of the Federal Reserve Board's Division of Consumer and Community Affairs. As Director, Ms. Braunstein is principally responsible for the development and administration of Federal Reserve policies and functions related to consumer protection for financial services.
The division is responsible for consumer compliance supervision and enforcement, and has oversight of the Federal Reserve System's consumer compliance examinations of state member banks and consolidated supervision in bank holding companies. Other supervisory responsibilities housed in the division include analysis of bank and bank holding company applications for consumer-related issues, and consumer complaint handling and response. Division staffs also write and review regulations for certain federal consumer protection laws, including the Community Reinvestment Act.
In addition, Ms. Braunstein administers outreach efforts to the financial services industry, state, local, and federal government officials, and consumer and community organizations. Some of these responsibilities are carried out through the System's Community Affairs programs. Community Affairs staff, housed at the Board, and in the Reserve Bank and branch offices, conduct community development activities and promote increased access to capital and credit in underserved markets. Other division staff conducts research on consumer behaviors and track emerging issues to gain insight into their implications for policy of consumer financial services.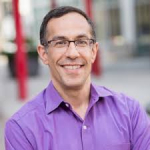 DC Fiscal Policy Institute
Mr. Lazere has led the work of the DC Fiscal Policy Institute since its inception in 2001. Under his leadership, DCFPI has become the primary source of independent information on the DC budget and one of the most influential policy organizations focused on the District. Lazere is recognized as a leading expert on the District's budget and tax system, and he is looked to as a resource on a number of policy issues such as affordable housing and welfare-to-work programs.
Mr. Lazere's work at DCFPI has contributed to numerous budget and policy outcomes, including creation of the largest state-level Earned Income Tax Credit for the working poor, expansions of funding for affordable housing, and establishment of a requirement for all proposed business tax breaks to undergo an independent financial analysis be analyzed before they are considered by the DC Council.
His work at the DC Fiscal Policy Institute has received numerous honors, including awards from Bread for the City, the Legal Aid Society of the District of Columbia Employment Justice Center, the DC Primary Care Association, the Center for Nonprofit Advancement, DC Jobs With Justice, and the Healthy Families/Thriving Communities Collaborative Council. He is cited frequently in the media, including The Washington Post, the Washington Business Journal, WAMU, WTOP and numerous blogs.
The Brookings Institution
Alice M. Rivlin is the Director of the Engelberg Center for Health Care Reform, the Leonard D. Schaeffer Chair in Health Policy Studies and a Senior Fellow in Economic Studies at the Brookings Institution. She is also a Visiting Professor at the Public Policy Institute of Georgetown University. In 2010 President Obama appointed Ms. Rivlin to the Simpson-Bowles Commission on the federal budget. She also co-chaired, with former Senator Pete Domenici, the Bipartisan Policy Center's Debt Reduction Task Force. An expert on fiscal and monetary policy, social policy, and urban issues, Ms. Rivlin served as the vice chair of the Federal Reserve Board from 1996 to 1999. She was director of the White House Office of Management and Budget from 1994 to 1996, helping to transform a large budget deficit into substantial surpluses by the end of the decade. She founded the Congressional Budget Office (CBO) in 1975 and served as its director until 1983, creating an independent agency that continues to provide high-quality, nonpartisan analysis to Congress as it works on spending and revenue legislation.
Ms.Rivlin is the author of numerous books and articles, among them Systematic Thinking for Social Action and Restoring the American Dream. In 2008, Rivlin received the inaugural Daniel Patrick Moynihan Prize from The AAPSS. Ms. Rivlin has received a MacArthur Foundation Prize Fellowship, and has taught at Harvard, George Mason, and New School Universities.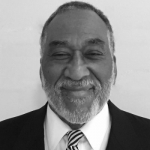 Howard University (retired)
In 1990, Dr. Minor was selected to be the Special Assistant to the first alumnus to be appointed President of Howard University. His responsibilities included strategic planning, information technology, university communications, university research and external affairs. He was also the University's Chief Technology Officer, and had responsibility for WHUR-FM, the commercial radio station and WHUT-TV, the public television station. He was the University officer responsible for the development of the LeDroit Park Initiative, an award winning revitalization project that impacted four neighborhoods and 151 blocks. The Initiative was a Partnership between Howard University, the Fannie Mae Foundation and the Government of the District of Columbia. It included $10 million from the D.C. Department of Public Works and the Financial Control Board and $500,000 in U.S.Department of Transportation grants to support infrastructure improvements. As part of its LeDroit Park Initiative, Dr. Minor helped secure $200,000 in grant funding from a HUD community development block grant and served as a Director of the Howard Theatre Restoration Board that had oversight for the successfully renovation and opening of the Howard Theatre.
Partnering with Fannie Mae, area properties were renovated, new housing was constructed on vacant lots, and these properties were returned to the residential inventory of the neighborhood. The University created an innovative employer-assisted housing program that helped place University (and municipal employees) into the newly converted homes that were all sold at affordable prices.
Dr. Minor helped to secure $6 billion in federal funds for the University and he had oversight for both the design and construction of the Technology Center, The Community Association, The Bunche International Affairs Center, the iLab, the Louis Stokes Health Science Library and the Law School Library. He is also the Founding Director of the Howard University Middle School of Mathematics and Science. Most recently Dr. Minor had oversight for the University's Campus Master Plan that was approved by the Government of the District of Columbia for 15 years without any opposition.
After 22 years and four presidents Dr. Minor retired from his position as Howard University's Senior Vice President and Chief Strategy Officer last December. He continues to provide strategic counsel to the University and he is a director of both City First Bank and City First Enterprises.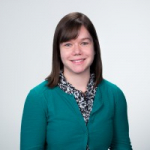 UpLift Solutions
Donna Leuchten is the Director of Sustainable Food Systems for UpLift Solutions. She originally joined the UpLift Solutions' staff as the Associate Director in August 2011 and oversees UpLift's Sustainable Food Systems and Health Innovations work. Donna brings experience and knowledge of food access, public health initiatives and nonprofit management. Before joining UpLift Solutions, Ms. Leuchten was a Bill Emerson National Hunger Fellow through the DC-based Congressional Hunger Center, working on initiatives related to SNAP/Food Stamp policy and health concerns of the homeless community. Ms. Leuchten also conducted research for the Center for High Impact Philanthropy, housed at the University of Pennsylvania.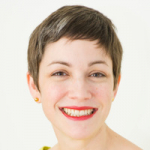 Greater Washington Workforce Dev. Collaborative
Sarah Oldmixon, Director of Workforce Initiatives, manages the Community Foundation's workforce development portfolio. Under her leadership, the Community Foundation and its grantees have helped more than 800 workers launch careers, shepherded major workforce policy reforms, and developed partnerships with a dozen local employers.
Previously, Ms. Oldmixon was a Senior Policy Analyst at the National Governors Association Center for Best Practices and a Bryna and Henry David Fellow at the Ray Marshall Center for the Study of Human Resources. She earned a master's degree from the Lyndon B. Johnson School of Public Affairs at the University of Texas at Austin and was a Peace Corps volunteer in Bangladesh.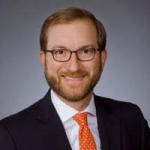 KIPP DC
David Endom serves as the Director of Financial Planning at KIPP DC. During his more than three years there, he has closed on a $24M New Market Tax Credit transaction with City First Bank and JP Morgan Chase, helped the organization secure a BBB+ rating from S&P, and led the recently-closed issuance of $63M of long–term, tax-free bonds. The results of those financings include the renovation and construction of over 200,000 square feet of best-in-class educational facilities in some of D.C.'s most underserved neighborhoods. Mr. Endom's other primary responsibilities include managing KIPP DC's annual operating budget and long–term financial projections.
Prior to joining KIPP DC, Mr. Endom served as Chief Financial Officer for Monument Restaurants, the nation's largest franchisee of Five Guys, and was an associate at Harris Williams & Co., an investment bank focused on middle market mergers and acquisition advisory work. Mr. Endom's earlier career experience includes consulting and corporate finance. Mr. Endom earned a B.A. in Economics from the University of Richmond and an M.B.A. from the University of Virginia Darden School of Business.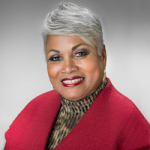 Chamber of Commerce
Barbara B. Lang took the reins as President and CEO of the DC Chamber of Commerce, the capital's premiere business organization, in March 2002. In this role, she is responsible for the operations and overall strategic direction of the organization. The Chamber works to advance the interests and prosperity of its members through advocacy, education, information and business development. Ms. Lang has transformed the organization into the most powerful and respected business group in the region through her aggressive leadership on key public policy business issues and by working diligently on education (Pre-K-12) and workforce development issues and projects, as well as small business/entrepreneurial development initiatives like the Chamber's signature Executive Leadership Development Program (ELDP). Her goal is to have the Chamber pave the way to make the District of Columbia "a better place to work, play, live and of course, do business". She has developed several initiatives that put the DC Chamber of Commerce on the leading edge of non-traditional programming and non-dues revenue generation. Under Ms. Lang's leadership, the DC Chamber of Commerce has been ranked the #1 Chamber of Commerce for seven consecutive years by the Washington Business Journal, and has truly distinguished itself as the "Voice of Business in the District of Columbia."
Because of her deep personal commitment to improving the unemployment situation in the District of Columbia, Ms. Lang was appointed as Chair of the Workforce Investment Council in 2006. She has successfully made the connection for DC's business community that reducing the city's unemployment will result in an improved business climate. In 2009, she created a Workforce Institute as part of the DC Chamber of Commerce Foundation to continue her work focused on the city's growing industry sectors (financial/banking, hospitality, health and real estate). As a part of this work initiative, in 2009 and again in 2010, The Chamber Foundation took 1,000 high school seniors and young adults through our Financial Scholars Program, known as Ever-Fi – a three-dimensional, modular technology program that takes students on the trading floor and into leading bank boardrooms to teach them the fundamentals of financial literacy.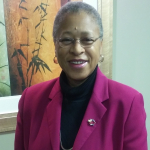 LISC
Oramenta F. Newsome is Executive Director of the Washington, DC office of the Local Initiatives Support Corporation (LISC). Ms. Newsome has been working in the field of neighborhood revitalization and community development for over 25 years. Prior to joining LISC, Ms. Newsome worked as a Program Director for the Enterprise Foundation, a City Planner and Homeless Services Coordinator for the City of Fort Worth Texas, and a Planner for Cobb County, Georgia. She has traveled extensively across the United States, writing funding proposals and providing technical assistance to small and mid-size towns. She is also the recipient of the City First Bank Baptist Award in honor of their Founder, Debbi Hurd Baptist and the American Dream Award from Manna, Inc.
Ms. Newsome published the book "Becoming What We Can Be: Stories of Community Development in Washington, DC", written by Tony Proscio. The book chronicles stories of community development in Washington, DC and honors local community development trailblazers. It gives insight into a movement that dreamed big, weathered setbacks, and persevered, bringing unimagined rebirth to neighborhoods such as Columbia Heights and the H Street Corridor.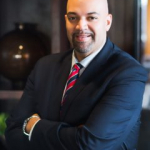 Menkiti Group
Mr. Menkiti is founder and CEO of The Menkiti Group, a values-based real estate services company dedicated to enhancing the fabric of America's urban communities. He is also the CEO and founding partner of Keller Williams Capital Properties, Washington DC fastest growing residential real estate brokerage.
Prior to forming The Menkiti Group and Keller Williams Capital Properties, Mr. Menkiti served as Chief Operating Officer of College Summit, a national non-profit organization dedicated to increasing the college enrollment rate of low-income students where he oversaw the organization's growth into a multi-site national organization. Mr. Menkiti's work has been featured in David Bornstein's book on social entrepreneurs How to Change the World, and in Stephen Goldsmith's The Power of Social Innovation. Mr. Menkiti also serves on the board of City First Bank, Greater Capital Area Association of Realtors, and Dance Place. Mr. Menkiti is also the chair of the Public Policy Committee for Washington, DC Association of Realtors.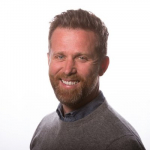 Four Points LLC
Stan Voudrie is a founding principal of Four Points LLC, a Washington, DC-based real estate development group focused on sustainable in-fill development opportunities in the District's emerging neighborhoods. Mr. Voudrie and his partners established Four Points in 2004. In that time, Four Points has compiled a portfolio of properties ranging from corporate build-to-suits to portfolio repositioning and ground-up and strategic developments, representing over 2.5 million square feet of total development potential. The company recently completed a mixed-use project consisting of 205 apartments with ground-floor retail and a 100,000 sf office building at the Shaw/Howard Metro station. Four Points is currently developing an 87,000 sf office building in historic Anacostia and is co-developing with Comstock Homes 111 single family homes on New Hampshire Ave, NE.
Mr. Voudrie established Cedar Hill Realty LLC in 2010 to invest in low-moderate income multi- family properties in DC. Cedar Hill currently owns and manages apartment buildings in the historic Anacostia, Fairlawn, and Woodland neighborhoods. Prior to Four Points and Cedar Hill, Mr. Voudrie was Director of Development for WEST*GROUP in Tysons Corner, Virginia. While with WEST*GROUP he served as the advisor to the Chairman of the Board of Directors for Dulles Transit Partners through the establishment of the public-private financing plan and the execution of the design-build contract for the first phase of construction of the Metro Silver Line to Dulles Airport. Mr. Voudrie also worked as a facility operations manager for Caterpillar, Inc. where he had been elected by the United Auto Workers Union to serve as steward and labor representative in collective bargaining negotiations. He is a founding board member of the Anacostia BID and also serves on the Board of Directors for ARCH Development and the Anacostia Economic Development Corporation, both 501-C3 community development corporations serving the neighborhoods east of the Anacostia River.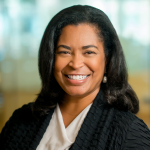 The Calvert Foundation
Lisa Hall's career in community development and social finance embodies her personal commitment to economic and social justice. Lisa joined Calvert Foundation in 2005 as Director of Lending and was named President and CEO in 2010.
During her tenure at Calvert Foundation, the organization grew assets under its management to more than $400 million, creating positive social impact by developing affordable housing, expanding access to financial services and promoting sustainable agriculture. Under the leadership of Ms. Hall, Calvert Foundation launched internationally recognized initiatives, including the organization's Women Investing in Women Initiative (WIN-WIN), created in 2012 as a vehicle for investors to help empower women globally. WIN-WIN is devoted to changing the world for the better, one woman at a time.
In November 2013, Ms. Hall will join a large European family office. In her new role, Lisa will be responsible for building and managing a new portfolio focused on social, environmental and financial returns. Lisa will relocate to Europe, bringing with her to this new role more than 25 years of experience in the financial services sector and impact investing.
Ms. Hall has more than 25 years of experience in the financial services sector and has held director and officer level positions at Fannie Mae, Enterprise Community Investments (formerly Enterprise Social Investment Corporation), JP Morgan Chase (formerly Chemical Bank) and Travelers Insurance. She also served in the White House as a Policy Advisor for the National Economic Council during the Clinton Administration.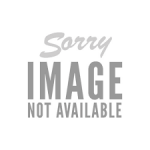 DHCD
Mr. Kelly was appointed by DC Mayor Vincent C. Gray as the Director of the DC Department of Housing and Community Development (DHCD) on July 2, 2012. DHCD administers over a dozen services and programs geared towards creating and preserving opportunities for affordable housing and economic development and revitalizing underserved communities throughout the city.
This is Mr. Kelly's second tour of duty in DC, having first served as Executive Director of the Housing Authority (DCHA) from 2000 to 2009. While at DCHA, Kelly led the redevelopment of several properties including Arthur Capper Senior, Carrollsburg Dwellings, Wheeler Creek and Townhomes on Capitol Hill. Mr. Kelly has amassed over three decades of experience in the housing industry. He served as the Executive Director of the Philadelphia Housing Authority and General Manager of the New York City Housing Authority.
Mr. Kelly is also an accomplished professor, serving as the Harvey – Wadsworth Professor of Urban Affairs at Tulane University, and as an Adjunct Professor in the School of Architecture and Urban Planning at Howard Universities and the Wagner School of Public Policy at New York University.
Director Kelly has several affiliations, some of which include serving as a board member for the National Center for Housing and Child Welfare, and Building America Community Development- AFL-CIO Investment Trust. He is also a member of the National Organization of African Americans in Housing, National Association of Housing and Redevelopment Officials and Institute of Real Estate Management.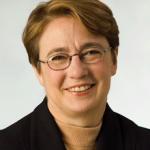 Board of Directors, City First Bank of DC
Ellen Seidman is a Senior Fellow at the Urban Institute, focusing on housing finance and community development. During 2012 and 2013, she has been a visiting scholar with the Community Development Department of the Federal Reserve Bank of San Francisco, and has been a Research Fellow of the Filene Research Institute since 2011. In 2012, she was appointed to the Consumer Advisory Board of the Consumer Financial Protection Bureau.
From 2002 through 2010, Ms. Seidman held various positions at ShoreBank Corporation and its affiliates. From 2007 to 2010, she was a scholar in the Asset Building Program at the New America Foundation, a Washington, D.C. think tank. Ms. Seidman has also been Senior Counsel to the Democratic Staff, House Financial Services Committee (2001-02), Special Assistant to the President for Economic Policy (1993-1997), and has held senior positions at Fannie Mae, the Department of the Treasury and the Department of Transportation. She was a founder of and serves on the board of the Center for Financial Services Innovation and is a member of several other boards, including the Low Income Investment Fund (LIIF), Coastal Enterprises Inc. (CEI), City First Bank of DC and the CDFI Assessment and Ratings System (CARS).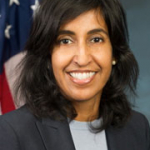 Bank of America Merrill Lynch
Priya Jayachandran is a Senior Vice President in Bank of America Merrill Lynch's Community Development Banking group and leads the group's MidAtlantic client team. In this role, Priya works closely with affordable housing and charter school developers to provide real estate secured loans and other bank services to her clients. Prior to joining the Bank, Ms. Jayachandran worked for over eight years in various roles in the community development banking group of Citi in NY and DC. She has also worked as an Analyst in Public Finance Investment Banking with CSFB and as a consultant for women's microcredit with the InterAmerican Development Bank (IDB) in La Paz, Boliviz. Ms. Jayachandran is active in the local affordable housing community and serves on the board of several nonprofit loan funds.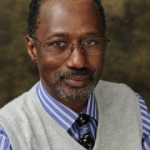 Groundwork Anacostia
Dennis is founding executive director of Groundwork Anacostia River DC, co-founder of the Center for Green Urbanism, chairman of the Friends of Watts Branch (a sub-watershed organization). Dennis is a board member of Casey Trees Foundation, SEED DC Public Charter School, the Mayor's Sustainable DC Green Ribbon Committee, vice-chair of the Anacostia Watershed Citizen Advisory Committee, a graduate of the National Capitol Region Watershed Stewards Academy and Steward Representative to the NCR WSA Advisory Committee. Dennis has received numerous awards including the Greater Washington Interfaith Partnership Vision Award, the 2011 Lankford/Giles/Vaughn Minority Architect Award for Community Activism, and has been accepted into the 2013 Chesapeake Region Environmental Leadership Fellowship Program.
Ward 7 and areas east of the Anacostia River have been described as the "Greenest" Ward and section of Washington, D.C. outside of the National Mall, but also is home to some of the most environmentally challenging conditions in the city. Dennis has committed himself to restoring the health of the Anacostia River, improving the green spaces located in this community and throughout Washington, D.C., and connecting the residents, schools, businesses, civic and community organizations to its many outdoor resources and natural and built environments.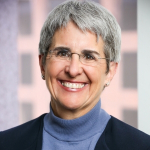 Urban Institute
Margery Austin Turner is Senior Vice President for Program Planning and Management at the Urban Institute, where she leads efforts to frame and conduct a forward-looking agenda of policy research. A nationally recognized expert on urban policy and neighborhood issues, Ms. Turner has analyzed issues of residential location, racial and ethnic discrimination and its contribution to neighborhood segregation and inequality, and the role of housing policies in promoting residential mobility and location choice.
Ms. Turner served as Deputy Assistant Secretary for Research at the Department of Housing and Urban Development (HUD) from 1993 through 1996, focusing HUD's research agenda on the problems of racial discrimination, concentrated poverty, and economic opportunity in America's metropolitan areas. During her tenure, HUD's research office launched three major social science demonstration projects to test different strategies for helping families from distressed inner-city neighborhoods gain access to opportunities through employment and education.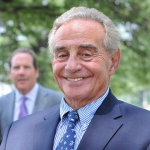 CityInterests
Mr. Novak is currently a founding member of CityInterests, LLC, a real estate investment and development company which is developing Parkside, a $1 billion, 15-acre mixed-use development on the Metro, adjacent to the Anacostia River in DC's Ward 7, approved for 3 million square feet of development. CityInterests is also redeveloping the South Capitol Street Shopping Center into a 400,000 SF mixed-use project 1.5 miles south of the new Homeland Security campus at St. Elizabeth's in Ward 8. Mr. Novak has developed a number of luxury hotels, among them the Ritz-Carlton, Aspen and the Mandarin Oriental, Washington, DC, a $160 million 400-room luxury hotel, which opened in April 2004 and was voted # 1 hotel in the world by Institutional Investor magazine in 2007.
Mr. Novak was also responsible for the acquisition, financing and renovations of the then- existing Ritz-Carlton hotels in Houston, New York and Washington, DC. He is the developer/owner of HarbourSide, a $150 million mixed use (office/residential) project, including the new Swedish Embassy, which opened in the summer of 2006, on the last undeveloped property on the Georgetown waterfront for which he was knighted by Swedish King Gustav XVI. Mr. Novak is also a Director of Portals Hotel Site, LLC (Mandarin Oriental, Washington, DC), a Director for 14 years of PhotoMedex (Nasdaq: PHMD), a medical laser company, a former Trustee of Arena Stage, and a current Trustee of the Federal City Council.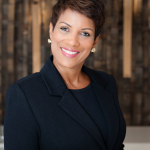 DOES
Lisa María Mallory currently serves as the Director of the D.C. Department of Employment Services. Since assuming the helm of DOES in 2011, the District's unemployment rate has gone down significantly, from 11.2% to 8.7%. In addition, Mallory has led the District's innovative One City • One Hire local hiring initiative, which is a strong partnership between government and the business sector to match the unemployed with existing vacancies in the District. Roughly 7,000 unemployed District residents, primarily from under-served Wards, have been employed by over 930 businesses in the past year. Mallory has also pioneered on-the-spot hiring events where candidates are pre-screened for employers and hiring decisions are made on site.
Ms. Mallory has over 25 years of experience in private, public, and non-profit organizations. Prior to DOES, she served as senior vice president at ICF International and was senior vice president of Policy and Consulting at the Fannie Mae Foundation. In addition, Ms. Mallory has extensive local and Federal government experience. She served as the director of the Center for Innovation and Reform in Washington, DC, and she was also a member of the senior executive service at the US Social Security Administration and at the US Department of Health and Human Services where she served as special assistant to the Deputy Secretary. Detailed to the White House as chief of staff and deputy director of former Vice President Al Gore's National Performance Review, she worked with Federal departments on large scale reinvention initiatives.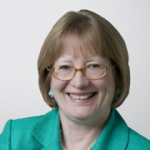 Holland & Knight
Kristin A. DeKuiper is a transactional attorney with broad experience in structuring partnerships, limited liability companies and joint ventures and with the tax and structuring issues that arise in tax credit transactions. She represents developers, community development entities (CDEs), investors and lenders in transactions nationwide involving low‐income housing tax credits, historic tax credits and new markets tax credits. Project types include commercial and residential real estate, assisted living projects, healthcare centers, schools, performing art centers and other community facilities. In addition, Ms. DeKuiper has significant experience in tax and business issues related to limited liability companies. She was a principal draftsperson of Rhode Island's LLC statute and the regulations for Rhode Island's first state historic tax credit program. Ms. DeKuiper was the American Bar Association Liaison (Central and East European Law Initiative) to the Law Institute of the Ministry of Justice of the Slovak Republic, Bratislava, Czechoslovakia from February through May 1992, where she rendered advice to the Slovak Ministry of Justice regarding the development and application of new business laws designed to implement the transition to a market economy.
Atlas Performing Arts Center
Jane Lang practiced law in Washington DC for over 30 years before beginning a second career in the arts. In her initial career, she was a successful litigator on behalf of victims of workplace discrimination and with her husband, Paul Sprenger, founded the firm of Sprenger & Lang. Together, they garnered hundreds of millions of dollars for minorities, women, older and displaced workers nationwide and effected major changes in employment practices. In 2001, Ms. Lang was honored by the Washington Lawyers Committee on Civil Rights with the Wiley Branton Award for lifetime achievements in civil rights. In 2008, she resumed law practice to join the team negotiating and implementing a precedent-setting $70 million settlement in an age discrimination case brought by television writers against the television industry. She continues to work on litigation in a consultative capacity.
Ms. Lang's second career is channeled through the family foundation she and Paul created in 1997. In addition to supporting D.C. arts organizations, the Foundation produced the Helen Hayes award-winning play Leaving the Summer Land, the widely-acclaimed play, Beyond Glory, Spunk and, in 2008, Good Night Moon, which was recognized with three Helen Hayes nominations for excellence. Since 2001, Jane has devoted herself largely to the development of the non-profit Atlas Performing Arts Center on H Street NE which opened in 2006. She is Chair of the Atlas Board and Capital Campaign. In 2005, she received the Bridge Builder's Award from Partners for Livable Communities for her work in the Near Northeast DC community where the Atlas is located. She and Paul were honored by the Washington Chorus in 2006 and were named Washingtonians of the Year in 2007. That year, Jane was also recognized by the Cultural Alliance with its Founders Award for Distinguished Service to the Arts. In 2010, she and her husband were recognized as Philanthropists of the Year in the DC region and, in 2012, were given The Washington Post award for Service to the Arts by Theatre Washington.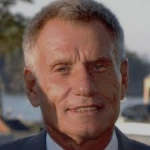 ARCH/The Hive
In 1986, as Executive for the Potomac Electric Power Company, in charge of its community development programs; Mr. Gautier founded ARCH where he is currently the Chief Executive Officer. ARCH believes arts and the creative economy can be employed as part of a comprehensive, synergistic approach to community revitalization in the Anacostia community of the Washington, DC. ARCH feels that properly organized facilities and development programs designed to attract artists, performing arts groups, theater companies and small businesses organizations can serve as the engine for neighborhood economic development.
Mr. Gautier also serves as a consultant to the European Union's Social Exclusion program and is Chairman of Youthbuilding, an international organization, the purpose of which is to create a series of learning forums that will facilitate exchanges between community based non- governmental organizations, policy makers and public and private funding institutions, that will serve as a the basis for experience sharing, learning and best practice relating to community economic development.
Donatelli Development
Christopher J. Donatelli is the President and CEO of Donatelli Development. Donatelli Development focuses on developing mixed-use, transit-oriented projects adjacent to Metro stations in the neighborhoods of Washington, D.C. The projects help revitalize neighborhoods and have brought needed housing and retail space to historically underserved neighborhoods. Previously completed Donatelli projects include Kenyon Square and Highland Park at the Columbia Heights Metro, the Ellington at 13th and U streets, NW, and Park Place and The Griffin at the Petworth Metro. The company is currently constructing a 376 unit project at the Minnesota Avenue Metro and is in the planning stages of two mixed-use buildings at the Stadium-Armory metro in the Hill East neighborhood.
Mr. Donatelli is a native Washingtonian and graduate of Gonzaga College High School. He earned a B.S. in Finance from Villanova University and an M.B.A. in Real Estate from American University in Washington, DC. Mr. Donatelli is currently a Member of the Board of Trustees of his alma mater, Gonzaga College High School and of the Stone Ridge School of the Sacred Heart.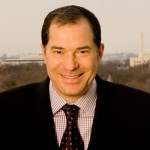 Abdo Development
James Abdo, serves as President and CEO of Abdo Development which has completed over 40 development projects concentrated around Washington's urban core since its founding in 1996. Abdo Development has received critical acclaim from within the community and the press for its responsible approach to development and is considered a leader in the renewal of Washington's historic districts. Mr. Abdo was honored with the 2007 CEO of the Year Award from SmartCEO Magazine as well as the 2007 Investors in America Award from Partners for Livable Communities. He was also named the 2008 Regional winner of the Ernst and Young Entrepreneurs of the Year Award.
Mr. Abdo has over twenty-five years' experience in all aspects of design/build in both commercial and residential construction. He serves on numerous boards, including DC Building Industry Association, Arena Stage, Fight for Children, the DC Chamber of Commerce and the Bank of Georgetown.
Venture Philanthropy Partners (VPP)
Carol Thompson Cole is President & CEO of Venture Philanthropy Partners (VPP), a philanthropic investment organization that helps great leaders build strong, high-performing nonprofit institutions. Ms. Cole brings to VPP over thirty years of management experience in the public and private sectors. She served as Special Advisor to President Clinton on the District of Columbia and Executive Director of the DC Inter-Agency Task Force, Executive Office of the President, where she was "point person" to the President on the District.
Prior to serving in the Clinton administration, Ms. Cole was the Vice President for Government and Environmental Affairs at RJR Nabisco, where she developed a corporate-wide environmental program that ensured that all business activities were carried out in an environmentally responsible manner and functioned as a Washington representative monitoring public policy issues. She spent twelve years in the government of the District of Columbia holding major management and staff positions, most notably as the first woman to be appointed City Administrator. She also held a number of other positions, including Deputy Mayor for Operations and Deputy Mayor for Economic Development.
Ms. Cole is a member of numerous boards, including the Washington Regional Association of Grantmakers Board of Directors, the Greater Washington Advisory Board of SunTrust, and the Kaiser Permanente Regional Advisory Board, and is a Lifetime Trustee of the Urban Institute. Honors and awards include Most Powerful Women of 2011, by Washingtonian Magazine; 10 People to Watch in 2009, by the Washington Business Journal; Phenomenal Women of 2008, by the Thurgood Marshall Center Trust; and Washingtonian of the Year in 1990, by Washingtonian Magazine.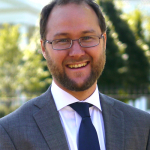 The White House
Dave Wilkinson is the White House Senior Policy Advisor for Social Finance and Innovation. A City First employee on assignment to the White House, he works with the White House Office of Social Innovation and the White House Council on Environmental Quality to develop policies enabling capital markets to better support sustainability and innovation, advancing social finance and environmental resiliency. In this role, Mr. Wilkinson draws from an extensive background in community finance, capital markets and financial innovation.
Mr. Wilkinson is a primarily responsible for advancing White House priorities relating to social impact bonds, innovation funds, and green infrastructure policy and finance. His work also supports the White House's Innovation Agenda including advancing impact investing, evidence- based policy, nonprofit access to capital and cross-sector partnerships. In the area of green infrastructure finance, Mr. Wilkinson works to expand public and private finance for low-impact water and energy infrastructure.
Prior to his role at the White House, Mr. Wilkinson served as Executive Director of City First Enterprises, a federally regulated nonprofit bank holding company and incubator of social finance solutions. At City First, Mr. Wilkinson developed and directed successful new initiatives in community development finance, helping to create jobs and stabilize vulnerable communities. He led the design, financial structuring and launch of innovative solutions in impact investing, affordable housing and community facilities finance, small business and nonprofit lending, and community crowdfunding.
WDCEP
Keith J. Sellars is President & CEO of Washington, DC Economic Partnership, a public-private partnership dedicated to promoting business opportunities throughout the District. During Sellars' nine years at the WDCEP, he has undertaken attracting retail and restaurants to the District of Columbia and managed business development programs for the organization. He has successfully led initiatives that have attracted both national and local retailers to the District of Columbia including Target, Best Buy, Harris Teeter, Trader Joe's, Apple, Whole Foods and Costco, as well as playing a significant role in developing the structures that have made the WDCEP a successful organization.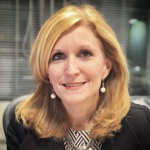 CDFI/PCG
Jeannine Jacokes has served Chief Policy Officer of the Community Development Bankers Association (CDBA), the national trade association of the certified Community Development Financial Institutions (CDFIs) bank sector, since 2001. Ms. Jacokes also serves as Chief Executive Officer of Partners for the Common Good (PCG). PCG is a national wholesale participation lender that works with regulated and non-regulated CDFIs across the United States to finance working capital, affordable housing, community facility, and commercial revitalization projects that create benefits for low income people and communities. She was a member of the organizing group that established CDBA, is a former member Board member of Opportunity Finance Network, and a current board member and past Board Chairperson of the CDFI Coalition.
Ms. Jacokes previously served as a senior member of the management team at the U.S. Department of the Treasury's CDFI Fund and played a leadership role in designing and implementing the Fund's programs and operations. Formerly senior policy staff for the U.S. Senate Committee on Banking, Housing and Urban Affairs, she played a key role in drafting many of the laws that currently govern Federal housing and community development programs and which impact the availability of credit in underserved markets. Ms. Jacokes began her career at the U.S. Department of Housing and Urban Development.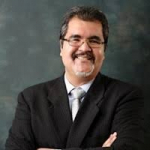 City First Bank of DC
Chi M. Perrus joined the lending team of City First Bank of DC in April 2011 and serves as a Senior Vice President and Director of Real Estate. Mr. Perrus leads the Bank's lending efforts for commercial real estate financing focusing on tactical production. He focuses on new business opportunities with an emphasis on affordable housing, charter schools, non-profits, and construction financing. Mr. Perrus has over fourteen years of banking experience in various leadership and production functions at CDFI banks, community, and multi-national banks. He comes to City First Bank from another CDFI bank in Baltimore, MD where he managed the lending department as the Senior Lending Officer and Senior Vice President. Mr. Perrus is a native of the Washington, D.C. area and a graduate of the University of Maryland Robert H. Smith School Of Business with a Master of Business Administration. He also holds a Master of Science in Real Estate from Johns Hopkins University Carey Business School and earned his undergraduate degree from the University of Maryland in economics.